There are several ways to tell one's story and we decided to tell ours with our wines and labels!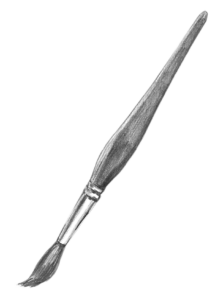 RED WINES
Our red wines enclose the strength of a land of volcanic origin, which is extremely suited to their production. The land produces high-quality grapes thanks to its plenitude of minerals, the mild weather, and a careful maintenance of the vineyards. The resulting wines have intense colors, bold aromas, and a rich taste. Depending on their destination, our red wines are aged either in oak barrels or stainless-steel tanks to better express the multiple facets of our vineyards and enhance their flexibility.
Among our reds, you can find both young and soft wines and older wines with an important tannic structure that has great ageing perspectives.
WHITE WINES
The aromatic complexity, minerality, and sharpness are the features that emerge the most in our white wines. These deeply convey the character of the Euganean Hills.
We obtain the marked flavor of our white wines thanks to the volcanic land and our desire to bring forward their distinctive features. Such a peculiar flavor will stimulate one's taste buds, giving them pleasant hints of freshness.
By carefully using oak barrels, we highlight different aromatic sides, that make drinking our wines more complex, but a pleasant experience.
The personality of these wines makes them ideal for different food parings.

SPARKLING
Our sparkling wines represent the peculiarities of the territory: Glera, in its different facets such as Prosecco, Serpino, and "Col Fondo" fermentation in the bottle; and Yellow Moscato, in its Fior D'Arancio Spumante version. These represent staples of Vigna Vecchia's traditional production.
Two of our strengths are the flavor and the elegant and lingering bead of our wines. We obtain these through a long and low temperature fermentation.
Our range of sparkling wines can satisfy everyone's taste buds with great flexibility, offering the right pair to every course, from aperitif to dessert.
Our Winery organizes tours, guided tastings, and customized aperitifs on request.
Contact us for a charming experience in the Euganean Hills!